News
CEREALOG: SAP Business ByDesign expert integrator
CEREALOG is once again certified "SAP Recognized Expert".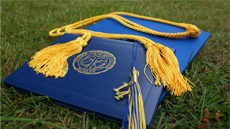 SAP Business By DesignThe Cloud Offer of the world leader SAP, it is also SAP Business ByDesign, which targets the Midmarket SMEs. 7 years ago, CEREALOG was one of the first integrators to believe in it. Today, for the third time, it is recognised as an expert on this solution in SAAS mode.
SAP, the world's leading ERP publisher, has just distinguished its partner CEREALOG, specialised in the integration of the Cloud ERP, SAP Business ByDesign, for the year 2017.
The objective of this distinction is to provide future customers with a list of partners who meet specific requirements based on SAP expertise. These are integrators who have implemented several SAP Business ByDesign projects in the previous year and whose teams are certified on the product. www.saprecognizedexpertise.com
This recognition allows CEREALOG to prove the competences of its team on this ERP, more information on the product here