News
Challenge against hunger in La Rochelle
CEREALOG will participate in the Challenge against Hunger in La Rochelle on Friday 27 April 2018.

This sporting and solidarity event helps to support and finance the humanitarian missions of Action Against Hunger.
For 1h30, the employees will run or walk. For each loop completed (running, walking) or every 6 minutes of activity (zumba or tai-chi), CEREALOG commits to donate 15€ to Action Against Hunger.
The donations collected will be mainly allocated to emergencies encountered in the field during 2018 (65% of net donations collected).
Action Against Hunger is dedicating 35% of the net donations collected to two countries in the spotlight in 2018 (Chad and Ivory Coast).
The entire CEREALOG team is very proud to have participated in this event and to support ACF's programs to fight undernutrition.
CEREALOG raised 2070€ for Action Against Hunger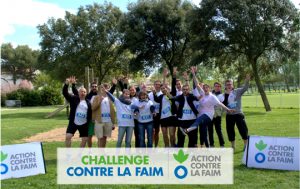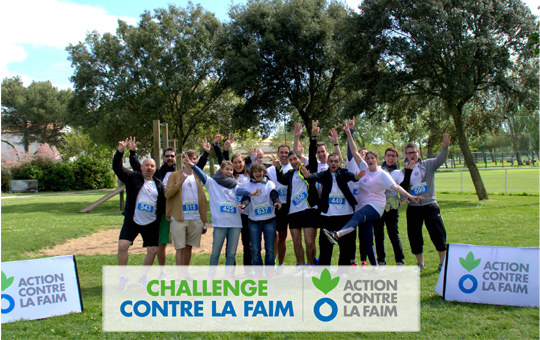 Congratulations to all participants for your commitment and good mood !
See the 2018 event in La Rochelle on video :
To learn more about the Challenge against Hunger, visit www.challengecontrelafaim.org