Blog
Cyberattacks: increase of +255
In case of a cyberattacks, can you imagine going back to paper/pencil ?
The ANSSI speaks of +255% of cyberattacks in France in 2020 !
CEREALOG draws your attention to the secure backup of your data.
Data theft, ransom demands, sabotage are risks that weigh on organisations, with often serious, sometimes irreversible consequences.
SMEs are not spared, quite the contrary…
Small, medium and intermediate sized organisations are particularly at risk : in the absence of protection systems, they are a prime target for malicious actors who maximise their gains by attacking the most vulnerable.
The good news is hat by applying a few good practices, the risk can already be significantly reduced. By implementing some simple but essential measures, you can protect your company against many cyber threats and considerably limit the damage in case of a high-level attack.
CEREALOG recommends you to read this guide made by ANSSI : Cybersecurity for VSEs/SMEs in 12 questions.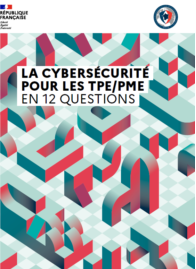 And suggests that you set up backups disconnected from your network.
Making regular backups allows for the restoration of operational activities in the event of an incident, particularly in the event of a ransomware attack.
We are at your disposal to discuss this and find the appropriate solution. 
If you are not prepared, by the time the incident occurs, it is already too late. Don't wait for the worst to happen. Protect yourself !