News
Digital Evening on 3rd December
Digital Evening : The meeting of digital and business or how companies activate their transition to Digital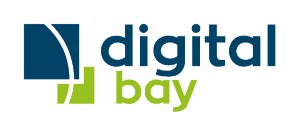 CEREALOG, partner of the DIGITAL BAY network will be present on Thursday, December 3rd in La Rochelle for the Digital Night #1st edition.
DIGITAL BAY gathers the digital actors on the agglomeration of La Rochelle. Come and discover the know-how of the region during this unique digital evening !
You will be able to meet and exchange with Jérôme Burgaud, director of CEREALOG.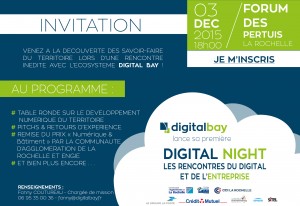 The evening starts at 6pm at the Forum des Pertuis, here are the details of the programme :
18h00 : Welcome
18:30: Welcome and introduction by Jean-François FOUNTAINE, Mayor of La Rochelle and President of the CDA
18:40: Round-table discussion on digital development in La Rochelle (Communauté d'Agglomération de La Rochelle, City of La Rochelle, Digital Bay) led by Sébastien BLANC
18:55: Extract from the film "we love entrepreneurs" by FrenchWeb
7.00 pm: "Closer, more connected, La Poste Group accelerates its digital transformation" (Guy THAUREAU, Regional Delegate of La Poste Group)
7.10pm: Pitch from digital entrepreneurs: RACCOURCI, EMAIL
7.20pm: "Customer journey towards digital" (Cathy MILLECAMPS, Sitel Director of the La Rochelle site)
7.30 pm: Pitch from digital entrepreneurs: SELSY, CEREALOG, UBIDREAMS
19:45: Conclusion on the benefits of becoming a member of the Digital Bay ecosystem
19:50: Presentation of the AAP Building & Digital prize (ENGIE, CDA)
20:00: Cocktail