Blog
In 2021, cyber activity has not waned. Far from it !
In 2021, cyber activity has not waned. Far from it !
Information systems security, the report :
In 2021, the ANSSI (National Agency for Information Systems Security) counted more than 1,000 intrusions into the information systems of French companies, an increase of about 40% compared to 2020.
The main types of attacks: phishing (24%); malware (20%); ransomware (16%); and presidential fraud (6%) according to the 2019 report.
To read the 2021 report, click here.
Many SMEs are still under-equipped with solutions to prevent and mitigate such risks.
4 out of 10 SMEs (42%) have already suffered one or more attacks or attempted attacks.
Prevention tools exist :

However, many prevention tools exist but are insufficiently used:
The implementation of

good IT practices

: It is important to always have an operating system (workstation and server) that is kept up to date to avoid security breaches.
Raising

users' awareness

of cyber issues, such as opening attachments from unknown senders, etc.

External backup of data

, which in the event of a targeted attack will reduce the risk of deleting backups.
The installation of

physical solutions

such as firewalls on the local network to block certain computer attacks.
The installation of

antivirus software

to remove potential viruses infecting the system before the network is contaminated.
The implementation of

EDR (Endpoint Detection & Response)

allowing, in addition to the action of the antivirus, the detection of deviant terminal behaviour, alerting the system administrator and allowing complete traceability of the attack.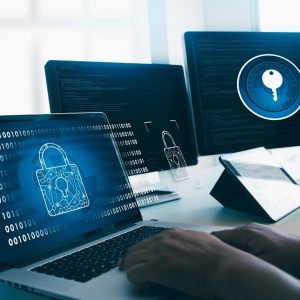 Faced with the resurgence of these risks, CEREALOG has formed partnerships with the most renowned publishers and manufacturers in the field of security (Trend Micro, Stormshield, etc.) in order to support our customers in securing their information systems.
If you would like to know more about our offers, contact our experts !
CONTACT CEREALOG