Blog
Traceability and financial efficiency : a major challenge for biotchs
Traceability and financial efficiency : a major challenge for biotechs
Tracking purchases and presenting accounts in a structured way, project by project and phase by phase, are strategic issues for everyone involved in a biotech company: from the project manager to the CFO, via management control. What best practices and software tools should be adopted to ensure compliance ?
It's a fact. Biotech companies are subject to a number of constraints linked to the nature of their business: handling sensitive and innovative products, high technology, complex research programmes, strict regulations, etc. The monitoring and traceability of operations and financial information are particularly strategic.
Sarbanes-Oxley (SOX) compliance :
Is the detailed purchasing flow traceable, searchable at all times and graphically represented? Are changes to each document in the financial process logged at each stage? Is the information on products handled by project managers (see box) sufficiently precise to enable both batch and serial numbers to be found ? These are just some of the questions that CFOs and management controllers in biotech companies need to be able to answer quickly !
"To make their task easier, traceability elements must be easy to reconstruct (upstream and downstream, dependency tree, etc.) and the presentation of financial information must be structured. The aim is to answer the questions posed by the SOX compliance audit. For example, to prove that the company complies with best practice in terms of DOA (Delegation of Authority) for the proper execution of tasks, resource consumption or the anti-fraud approach", explains Jérôme Burgaud, Founder of CEREALOG.
The good news is that by implementing an ERP tailored to the biotech sector, you can organise and monitor all the key operational and financial processes:
Purchasing
Ordering
Receipt
Invoicing.
Because the key issue is to be collectively ready for all the audits and controls requested by the regulatory authorities, shareholders or investors as part of a round of financing.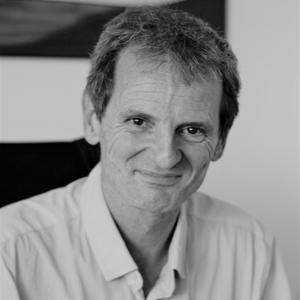 Traceability and monitoring of day-to-day purchasing
Builds the structure of its research programme and breaks it down into tasks and milestones
Plans its resources and expresses its supply requirements for semi-finished products and consumables
Monitors project completion to the millimetre and replans purchases if necessary (reforecast).
Integrated management software promotes the adoption of best practices to align the entire organisation and ensure successful compliance. CEREALOG, a leading integrator for French biotech companies, offers a verticalised version of SAP Business ByDesign ERP and can provide demonstrations on request. 
Would you like to find out more ? Find out more about PAAS For Biotech, our ERP solution based on SAP Business ByDesign.