Divers
Customer testimonial GVG – Grands Vins de Gironde
Interview with Thibault DAUNAS, Management Controller & IT Manager
Hello Mr DAUNAS, 20 years of loyalty is quite rare !
Yes, but when it works, why change ?
I regularly re-evaluate the quality and prices of CEREALOG and I am satisfied. I have maintained a privileged commercial relationship with Jean-Charles CHIBRAC for all this time, he is a true partner.
You have a Systems & Network maintenance contract, what does it include ?
Yes, we have a computer maintenance contract with CEREALOG which includes the maintenance of computer stations, servers, storage and firewalls.
We also work with CEREALOG for developments on the Microsoft Access software.
Beyond the "day to day" service, to ensure that everything works, CEREALOG permanently monitors and ensures the security and homogeneity of our equipment.
Why work with CEREALOG ?
I need to rely on the skills of a qualified team. With CEREALOG, I am serene with regard to IT. I can go on holiday with peace of mind, if there is a problem internally, I call CEREALOG and I know that they will do everything possible to find a solution.
CEREALOG is a service provider on a human scale, which allows reactivity and flexibility. I am dealing with "Men", whom I know well and who are always available : it is very reassuring !
CEREALOG has helped you to set up the wifi on your site. What was your problem ?
We had no wifi at all on the site ! We had to equip the 3.5 hectares with 70 wifi terminals. The installation is not yet complete, but the logistics staff should soon be able to use mobile terminals throughout the estate.
Download the testimonial of Grands Vins de Gironde – GVG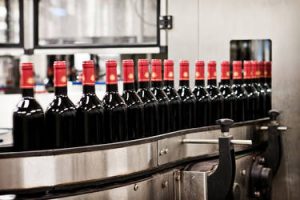 Testimonial GVG Grands Vins de Gironde about : BCAP is a family holding company which groups together 3 Bordeaux wine merchants : BORIE MANOUX – MALHER BESSE – GVG
GVG in Saint-Loubès is a production site with several bottling lines, including a logistics platform.