News
CEREALOG SAP Business ByDesign Recognized Expert
CEREALOG SAP Business ByDesign Recognized Expert, Certification renewed in 2016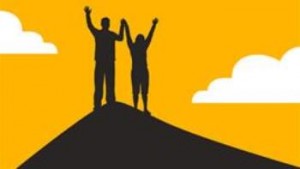 CEREALOG, management software integrator, SAP GOLD Partner, has received this year the award "SAP Recognized Expertise"for the product SAP Business ByDesign.
SAP, the leading global ERP has distinguished for the year 2016, its partner CEREALOG, specializing in the integration of ERP Cloud, SAP Business ByDesign.
The objective of this award is to provide to future customers a list of partners having specific requirements based on SAP expertise. It is therefore integrators who have implemented several SAP Business ByDesign folders in the previous year and whose teams are certified on the product.
This recognition allows CEREALOG to demonstrate the skills of its team on this ERP, which is fully SaaS, hosted in a CLOUD operated by SAP.
"In 2010, CEREALOG was one of the first SAP partners to invest in this SAAS management software. This certification renewed for 2016 confirms that we are one of the best French integrator of ERP SAP Business ByDesign cloud." Says Jérôme Burgaud , Executive Director.